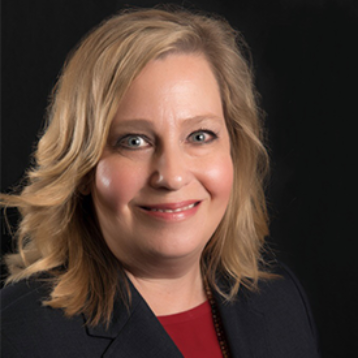 Mary Hayes Finch, JD, MBA
President and CEO
Read Bio →
Mary Hayes Finch is the President and CEO of the Association and the Intelligent Care Network. Working directly with the Board of Directors, she provides leadership and vision for continued network development and advancement. Prior to joining the Association in late 2007, she served as a Deputy Attorney General for Alabama, the Chief of Staff for the Medicaid Agency, and provided leadership for Medicaid policy, transformation efforts, and a variety of programs and statewide initiatives. Mrs. Finch holds a BS in Organizational Development from Troy University, a Master's degree in Business Administration from Auburn University, and a Juris Doctorate from Thomas Goode Jones School of Law, Montgomery, and was licensed to practice law in the State of Alabama in 2003.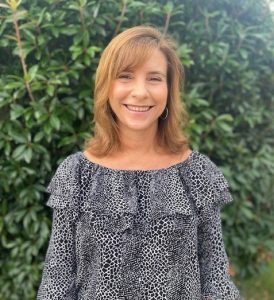 Tina Nixon, CPA
Finance Director
Read Bio →
Tina Nixon joined APHCA as the Finance Director and is primarily responsible for managing APHCA's finance department, collaborative programs, and program support services. Tina is a graduate of Auburn University at Montgomery and is a Certified Public Accountant. She has over 25 years of experience with nonprofit industries in both the public and private sectors. Tina and her husband, Ken, are proud parents of a daughter and a son. They enjoy going to the lake and spending time with family and friends.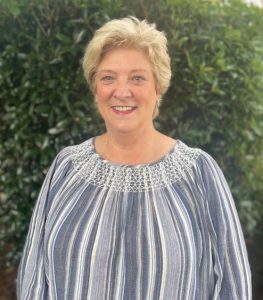 Sharon Parker, MBA, BSN, RN, CVRN-BC, CHTS-CP, PCMH-CCE
Chief Quality Officer
Read Bio →
Ms. Parker joined APHCA in November 2010. As Chief Quality Officer, her primary responsibility is to manage APHCA's Transformation (Value-Based Care) program and to facilitate sustained primary care practice efforts that enhance health quality, improve health outcomes, and operational efficiency. In addition, she manages the Health Center Control Network (HCCN) project, focusing on developing a Quality Information Exchange System (QIES) to improve care coordination and manage population health outcomes. Sharon also manages several other grant projects that are in direct alignment with APHCA's overall strategic plan.
Sharon is an Alabama licensed R.N. with 30+ years of experience, over 25 of those years in a management and operational capacity. She obtained her Board Certification in Cardiovascular Nursing in 2002 and is a member of the American College of Cardiovascular Nursing. In May 2011, she completed the "Leadership Strategies for Information Technology in Health Care" Program at Harvard University School of Public Health. In March 2013, she completed the Certified Healthcare Technology Specialist – Clinical/Practitioner Consultant (CHTS-CP) program through the American Health Information Management Association (AHIMA). In 2014 Sharon became a Patient Centered Medical Home Clinical Content Expert (PCMH-CCE) through the National Committee on Quality Assurance (NCQA). In 2021, she successfully completed the Yale School of Management Executive Education program for "Healthcare Management" and most recently (August 31, 2022) completed her Executive Master's in Business Administration degree at Faulkner University.
Jeff Andrews
Collaborative Development Team Lead
Read Bio →
Jeff joined APHCA as the Collaborative Programs Coordinator. His primary responsibilities are marketing the association's business services to APHCA members and developing programs and relationships with key stakeholders to support member operations and APHCA events and programs.  His commitment to the work of APHCA springs from his deep concern for the welfare of others, particularly those medically under-served in his life-long home state of Alabama. Jeff offers 20 years of experience related to association marketing of member programs and 19 years of experience related to outside and inside sales in the commercial sector. He is a graduate of Troy University with a Bachelor's degree in Journalism with an emphasis in Public Relations.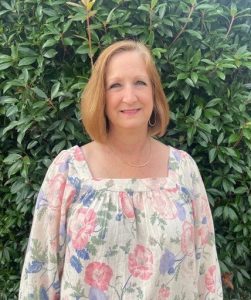 Marcia Daniel
Executive Assistant
Read Bio →
Marcia Daniel joined the APHCA team in December of 2017. Marcia provides support for the APHCA team by assisting in the day-to-day operations of the Association. With over 14 years of administrative assistance experience in the legal field, she has enjoyed learning about the healthcare industry and serving its members. Marcia has been married for over 33 years and enjoys family, travel, singing in her church choir, spoiling her Siberian husky, and cheering for the Auburn Tigers.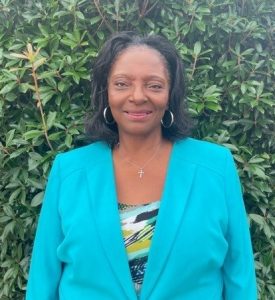 Mary Broadnax, MBA
Quality Data Analyst
Read Bio →
Mary is the Quality Data Analyst for the Alabama Primary Health Care Association.  She is responsible for ongoing analysis of health information obtained from a variety of sources, including Electronic Health Record (EHR) and Uniform Data System (UDS).  She will collect, develop, prepare, and present information to support clinical care teams to drive clinical and operational performance improvement.
Prior to joining APHCA, Mary enjoyed a successful career leading software development projects and quality assurance testing operations in a corporate and government setting.  She has an extensive background in developing software systems for Property Casualty Insurance, Air Force aircraft maintenance, and NASA industry.
Mary attained a Bachelor of Science in Computer Information Science from Alabama State University and a Master of Science in Human Resource Management from Troy University.  She is a member of the Alabama State University National Alumni Association, where she served as the Montgomery Chapter President and National Alumni Secretary.   She is also a member of Alpha Kappa Alpha Sorority, Inc.  Mary enjoys participating in activities at her alma mater, ASU, listening to music, reading, sewing, gardening, and traveling.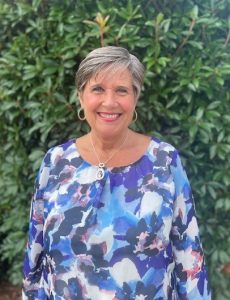 Regina Searcy
Credentialing Team Lead
Read Bio →
Regina is the Credentialing Team Lead at APHCA. She works closely with APHCA's two Credentialing Coordinators to provide leadership in coordinating, monitoring, and maintaining the credentialing and re-credentialing process for health professionals contracted with APHCA. She brings with her over 20 years of medical staff/credentialing experience. Regina enjoys music, theater, traveling, spending time with family and friends, and watching Alabama Crimson Tide football.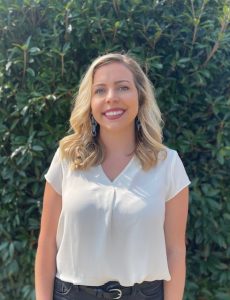 Lauren Ousley
Director of Policy and Operations
Read Bio →
Lauren Ousley is the Director of Policy and Operations at APHCA. Within her role, Lauren works directly with federal and state government agencies, health center leadership, and health center staff and providers on policy and operational matters impacting access to and coordination of care within primary care, mental health, substance use disorder, and other services within Alabama's medically underserved communities. Lauren has over fifteen years of experience in healthcare administration and is a graduate of Faulkner University, where she earned a bachelor's degree in Business Administration in 2013 and a Master's of Business Administration in 2022.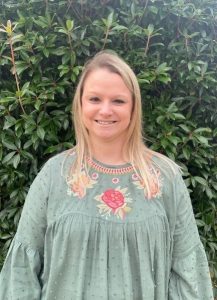 Savannah Pendergrass
Credentialing Coordinator
Read Bio →
Savannah joined the APHCA team in 2021. Before joining the team, Savannah obtained her Bachelor's degree in Health Care Management and Marketing. She has two years of Credentialing experience, along with 5+ years of customer service experience. Savannah enjoys spending time with her family, her three westie puppies, and friends.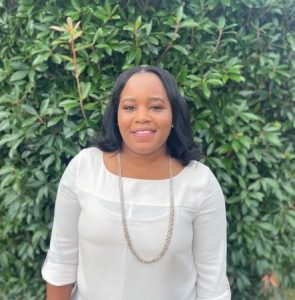 Latrice Lewis, MSCP
Associate Director of Workforce Strategies
Read Bio →
Latrice Lewis joined APHCA as the Workforce Program Coordinator in 2021 and is responsible for organizing and strengthening workforce training and technical assistance activities within APHCA's Network. She brings over twenty years of health care experience with six years in health care grant management for the medically underserved population. Mrs. Lewis holds a BS in Psychology from Troy University and a Master's degree in Counseling and Psychology from West Alabama. She enjoys traveling and spending time with family and friends.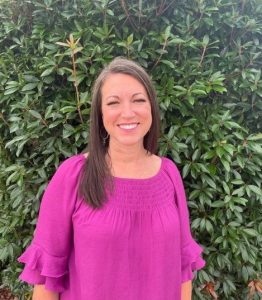 Dodey Roughton, MSN, RN, CEN
Quality Director
Read Bio →
Dodey joined APHCA in May 2021. Dodey will build and motivate clinical and administrative Health Center teams through demonstrated leadership and practice transformation experience. She will liaise with primary care providers, administrative and support staff, government agencies, grantors, managed care, and other health care organizations coordinating quality measurement and performance activities. Additional responsibilities include quality and performance improvement activities around the UDS quality performance measures, providing training/technical assistance focused on readiness assessment for attaining Patient-Centered Medical Home through The Joint Commission (TJC) and/or National Committee for Quality Assurance (NCQA), facilitating the meaningful use of an EMR and other related quality health information technology.
Dodey received a Bachelor of Science in Nursing from Auburn University at Montgomery in 1999 and a Master of Science in Nursing Administration from The University of Alabama in Huntsville in 2020.  She has 22 years of clinical nursing experience, including in hospital and clinic settings. In addition, Dodey has served as an educator as well as held various leadership roles.  Most of her career was spent in emergency medicine, and she holds a national certification as a Certified Emergency Nurse.
Dodey is married with two daughters. She enjoys spending time with family, traveling, cooking, and serving in her church.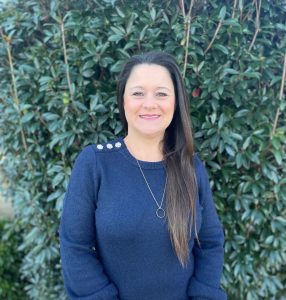 Joyce McCauley
Credentialing Coordinator
Read Bio →
Joyce McCauley is APHCA's newest Credentialing Coordinator. She works closely with the Credentialing Team Lead to coordinate, monitor, and maintain the credentialing and re-credentialing process for health professionals contracted with APHCA. Joyce brings eight years of experience as a Medical Staff Coordinator supporting three area hospitals and over 20 years of experience in Business Administration support. Joyce is a proud mom of one son who attends the University of Alabama. She loves to spend time with family and baking when she is not working.
Amber King, BSN, R.N., SSLP
Data Strategies Director
Read Bio →
 Amber is APHCA's Data Strategies Director. Amber is an experienced medical and management professional with over 20 years of service in pediatric E.R. nursing and multiple roles in leadership, management, informatics, quality improvement, initiative planning/implementation, and research. Data analytics, quality improvement, and workflow standardization are her passion. She will be working with health centers in Alabama to create a comprehensive data strategy for the association and to help drive quality care across the state. She enjoys spending time with her family, traveling, and reading in her spare time.
Ashley Boaz, MBA, MHA, CMPE
Operation Team Lead
Read Bio →
Ashley joined APHCA as the Operations Team Lead. Her primary responsibilities are to support projects, grants management, and health center operations. She is the team lead responsible for leading and ensuring the performance of activities specified in the HRSA cooperative agreement. Ashley offers 20+ years of healthcare experience as an administrator and consultant working in environments that include a Level 1 Trauma hospital, academic medicine, private practice, and most recently, with a Ryan White Center in Alabama. She graduated from the University of Virginia with a B.A. in Classics and completed her Master's in Business Administration and Master's in Health Administration from Georgia State University. Ashley enjoys spending time with her family and pets.